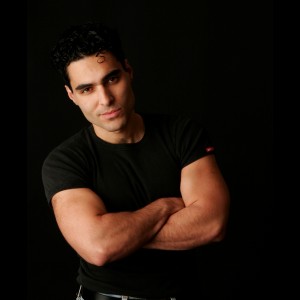 Founder and chief instructor of Krav Maga Academy is a former Krav Maga officer for a special-ops unit in the Israeli Defense Forces in charge of training Krav Maga, Close Combat, and Counter Terrorism to hundreds of Special Ops soldiers. Matan has trained US Navy Seals, US Army Rangers and is actively working with NYPD Tactical Training Unit in design, practice and implementation of Krav Maga to the New York Police Academy.
Matan believes that empowerment through training is key for success not only in violent situations, but in any stressful curve ball life may throw our way. Building a strong and sharp mind along with a strong body is one of the elements most emphasized in Matan's training.
Matan has been featured as an expert in various media channels including National Geographic, CBS, FOX, Anderson Cooper, the British BBC, Shape Magazine, New York Times, Woman's Day, Washington Post, The Inquisitr, Russian NRS, Player Magazine and many more. With over 15 years of military, law enforcement and civilian training experience in the US and around the globe, Matan Gavish has a solid reputation for being one of the leading Krav Maga experts in the world. In additions to Krav Maga, Matan holds 8 fitness certificates and has a BA from Columbia University in NYC.